Tuesday 26th September 2023 – 12:30-1:30
Scan QR code to register: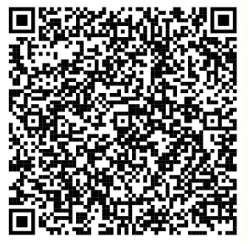 https://www.eventbrite.com/e/how-to-win-work-with-robertson-construction-lunch-learn-tickets-700219484327?aff=oddtdtcreator
Join us for an exciting online event on Tue Sep 26 2023 at 12:30 PM BST. Discover the secrets to winning work with Robertson Construction, a leading name in the industry.
During this Lunch & Learn session, our experts will share valuable insights, tips, and strategies to help you secure work with tier 1 contractors. This event is perfect for anyone looking to enhance their chances of success.
There are lots of construction projects coming up in Wales which you as a business may be interested in supplying labour or materials for. Robertson North West are currently in the area building Mynydd Isa Campus and there are lots more projects coming up. We want to help you know what other Tier 1 contractors will be looking for when they are choosing their supply chain. Delivering the session will be our Head of Supply Chain and our Strategic Bid Director. Join us for all the tips and advice. Opportunity to ask questions at the end of the session.
Following the session, we will distribute a survey to find areas that businesses are struggling with and host more sessions around these topics. These sessions are in partnership with WEPacademi.
Register now to secure your spot and take the first step toward winning work with Robertson Construction!